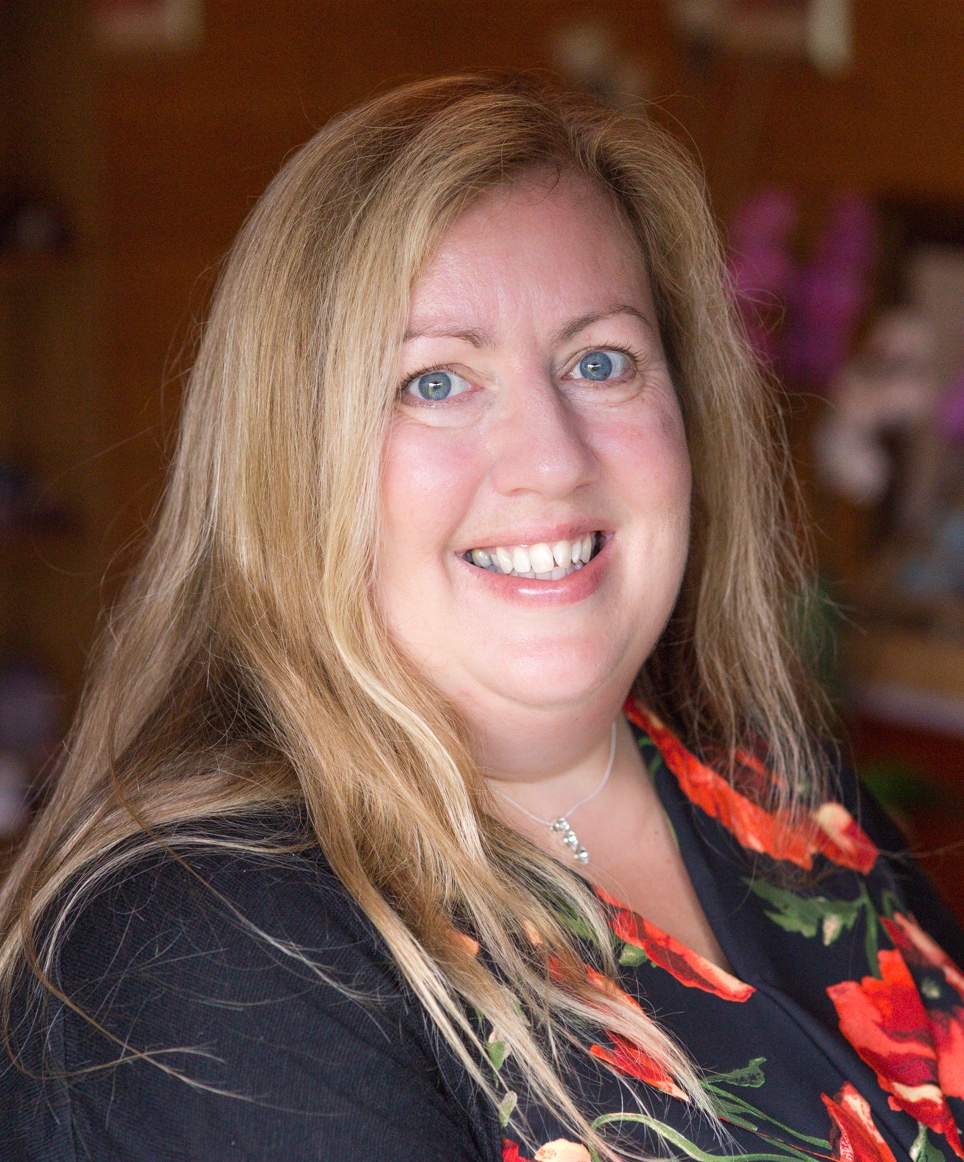 A Little Bit About Katina
Hi, I'm Katina Chapman and I help people to think differently. I run Katina Chapman Hypnotherapy, part of the Spiral of Light group of therapies. I work with people who are looking to make positive changes in their life. Many of my clients are looking to manage stress, get rid of fears and phobias or lose weight and adopt a new set of habits easily. Habits that are realistic, that meet their goals and that they can live with in the long term.

Prior to becoming a full time therapist, I spent over 25 years, working in Human Resources. My key driver was to make a difference. During this time I worked closely with many people to help them overcome anxiety and stress, build confidence and re-empower their lives. I used NLP style coaching as well as the more esoteric skills of meditation and other spiritual practises.

I am a qualified clinical Hypnotherapist, NLP Master practitioner, Meridian Based Therapist, Sound Therapist, Crystal Therapist and Coach.

I work with my clients to help them make the changes they want.

I first discovered the powerful effects of hypnotherapy when I was looking to find ways to help my husband manage his chronic pain, following an accident in 2009, which left him with a crushed spine. Being a therapist I knew alternative therapies worked and after we found out that the damage to his spine could not be operated on, I started looking for other ways to help him. I completed a short course and was blown away by the results my husband, Neil and I, were getting. On a pain scale with 10 being unbearable and 0 being no pain, we managed to temporarily reduce his pain from an 9/10 to 4 or 5. I was amazed. Inspired by these results, I then enrolled on a longer course, later completing my masters in Hypnotherapy.

Since then I have been honoured to help many people change their life and become happier, healthy and in control.

Some of my favourite examples include:
a young 13 year old girl, who was afraid of flying, fly for the first time to be a bridesmaid in Greece.
a 14 year old boy with a severe fear of dogs, that he'd had his whole life, become relaxed around dogs and even get a puppy.
a computer programmer, who was struggling to manage stress, put new strategies in place to counter stress. Resulting in changing jobs with a higher salary, being able to work from home and be less stressed at the same time.


I make positive changes with clients in the minimum of sessions possible. I offer a telephone consultation free of charge and will give an honest opinion as to whether hypnotherapy is the way forward or not for your issue.
Can you imagine having problem for 10 or 20 years, and then in just a few short sessions solving it?

Real results with real people

I love seeing their transformation. I love seeing them get their confidence back. I love helping them gain the freedom to be who they want to be, do the things they want to and have the life they want.

If you would like to find out how I can help you, then please give me a call on (01502) 587 341 or 07847 552 390 or send me an email.



This website concentrates on my Hypnosis and NLP side and how you can use these skills to gain control of your life and become more contented and fulfilled.

If you would like to know more about my other therapies, events and workshops then please see my other website by clicking on the link to Spiral of Light.
Qualifications:
• Energy Interference Patterning Energetic Practitioner (February 2006)
• Crystal Healing Practitioner (May 2007)
• Esoteric Practitioner (2010)
• Therapeutic Sound in the Community Practitioner (April 2011)
• Therapist Level Diploma in Sound Therapy (November 2013)
• Hypnotherapy Practitioner (August 2013)
• Certified Practitioner in the Art and Science of Neuro Linguistic Programming (NLP) (November 2013)
• Meridan Based Therapist (November 2013)
• Certified Master Practitioner in the Art and Science of Neuro Linguistic Programming (NLP) (July 2015)
• Virtual Gastric Band Certified Practitioner (July 2015)
• Advanced Virtual Gastric Band Certified Practitioner (June 2016)
• Educational Performance Certified Practitioner (September 2015)
Trained with:
• Diamond Light Centre
• Crystal Dimensions
• British Academy of Sound Therapy
• Possibilities DNA
• Shelia Granger
• UK Centre of Excellence for NLP & Hypnotherapy Training
• Registered with the General Hypnotherapy Register
• Insured through Balens.